Let's work together to address the hidden literacy crisis in PEI.  Research shows that many adults and children are struggling with reading, writing and math.  How can PEI prosper when almost half of working-aged Islanders don't have the skills needed to thrive in the 21st century? By investing your time or money with us, you are investing in breaking the cycle of low-literacy and poverty.  
Partner with us and help Islanders continue to have access to our free literacy programs.  These programs boost literacy skills, confidence and learning attitudes – all of which are the building blocks to success. 
Let's work together to help the people of Prince Edward Island reach their full potential, and make PEI a great place to live, work and thrive.
We will make it easy for you to get involved!
Community, Businesses, and Government come together to build mini-home libraries for children in PEI
The Imagination Library in PEI is a free book gifting program hosted by the PEI Literacy Alliance and is possible thanks to our key partners:
Province of PEI

Rotary Club of Charlottetown

Rotary Club of Charlottetown Royalty

Rotary Club of Montague & Eastern PEI
During our Inspire a Love of Reading fundraising campaign in December 2020, we raised an additional $45,000 for this program thanks to the generosity of many Island businesses and individuals.  Dave Arsenault of Tops to Floors (pictured on the right) kickstarted the campaign with a major donation of $29,000!  This program serves around 4000 children ages 0-4.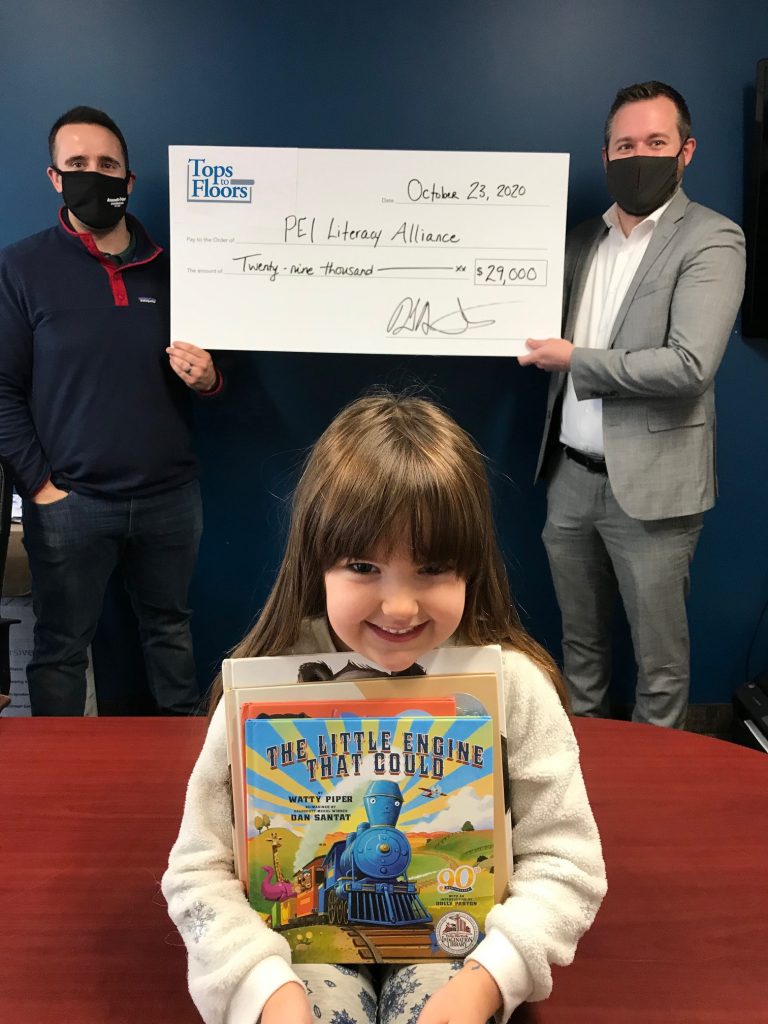 Celebration of Learning – Event Fundraiser
November 23rd, 2022 at 6:30pm at Florence Simmons Hall in Charlottetown
For 30 years we hosted a PGI Golf Tournament for Literacy.  In 2021, we decided to reimagine this event into an entertaining and inspiring live show.
Join our team of sponsors and make a difference!
Title Sponsor – $10,000
Master Packaging has supported literacy in PEI for 12 years and will join us again as our title sponsor in 2022!  This sponsorship includes three adult learner scholarships as well as prominent recognition during our event.
Venue Sponsor – $3000
Holland College will join us again in 2022 as our venue sponsor in the beautiful Florence Simmons Performance Hall.  
Hospitality Sponsor – $2000
Attendees will enjoy snacks before the event.  Signage will recognize this generous sponsor.
Beverage Sponsor – $2000
Attendees will enjoy beverages before the event.  Signage will recognize this generous sponsor. In 2021, UPSTREET was our beverage sponsor.
Free Books for Kids Sponsors – $1000
We give free books to children aged 0-10 to help build mini-home library – as little as 20 books in the home makes a positive impact. Each Free Books for Kids sponsor will receive recognition during the event.
Adult Bursary Sponsors – $750
We award Adult Bursaries to adults who are working toward their GED.  Our Bursary sponsors receive meaningful recognition as they get to award the bursary to the winner. In 2021, our sponsors were:
Canadian Tire (3 bursaries at $750)
Arsenault Properties (1 bursary at $750)
Literacy Champion Award Sponsor – $500
Each year we award a Literacy Champion Award.  The winner shares their story during our event where we also acknowledge the sponsor. Last year's sponsor was the Peter Gzowski Foundation.
Free tutoring for one child Sponsor – $250
We offer free tutoring in the summer for children struggle the most in school.  The cost for one child to attend is $250.  The more money we raise, the more children we can help.  In 2021, we worked with 500 children.  In 2022, we expect to help 800 children.  Many more remain on our waitlist.  Sponsors will receive recognition during the event.
Join our team of sponsors and make a difference!
info@peiliteracy.ca
"Books are a uniquely portable magic."
Stephen King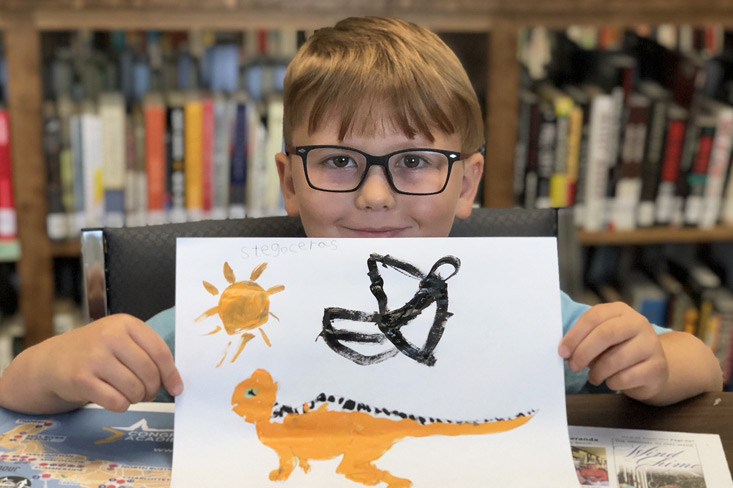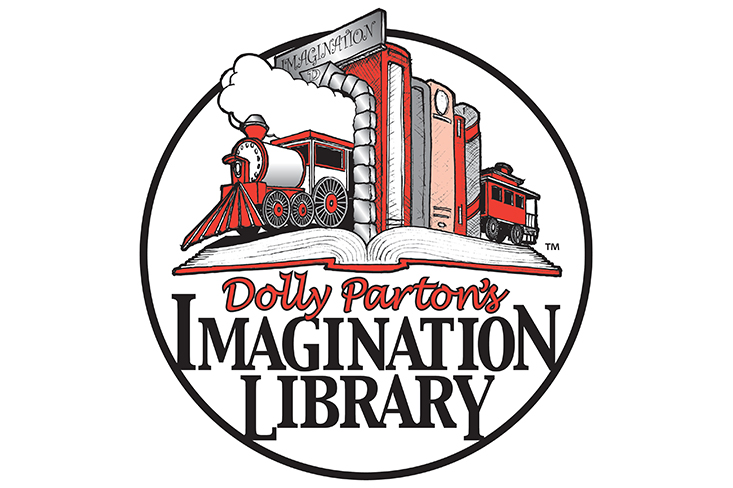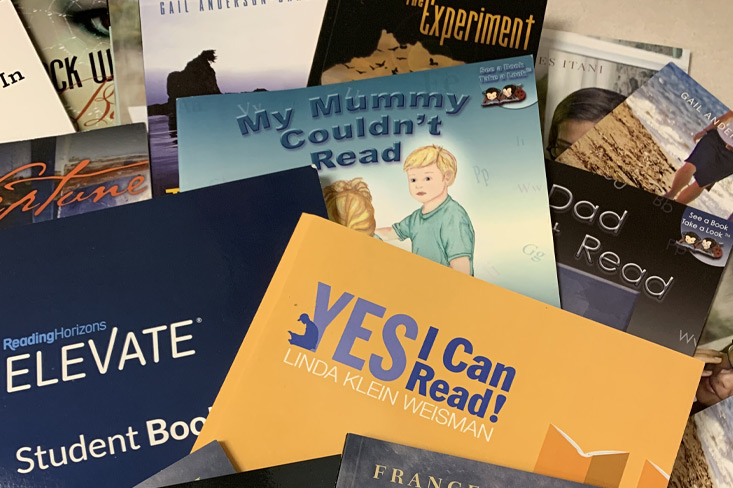 Adult Learner Awards and Resources