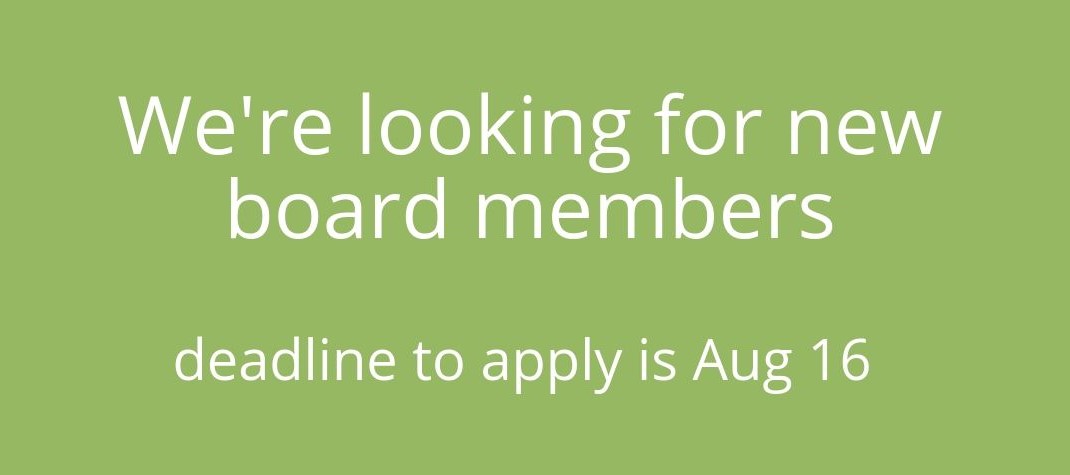 FuThe PEI Literacy Alliance is looking for up to three new board members. An ideal candidate is not only passionate about Literacy, they are committed to providing leadership to the dedicated staff responsible for delivering the Literacy Alliance's impactful programs.
"With core funding now in place, thanks to the provincial government, we are now seeking to diversify our board of directors by adding new members," says Alliance board chair Jeff Murphy. "Specifically, we are looking for individuals with a passion for literacy, a strong track record in raising funds for not-for-profit organizations, and prior board experience. One of the open positions is the Treasurer role".
Since it began in 1991, the Alliance has worked to create a culture of literacy and learning, where all Islanders have the opportunity to reach their potential and make a meaningful contribution to society. Its mission is to advance literacy for the people of Prince Edward Island.
There is a high need for quality, accessible and sustainable literacy programs in PEI. A 2013 survey (PIAAC) showed that 46% of working-aged Islanders struggle with foundational skills such as reading, document use and numeracy. More than 1100 elementary-aged children in PEI are struggling with reading, writing and/or math. The Alliance works to address these challenges by raising the public's awareness of literacy and essential skills, and by offering free programs to those most in need.
The Alliance's Ready Set Learn program has been in operation for 19 years and has grown into a highly successful program that is making a real difference in the lives of almost 1000 children annually.
The Alliance's adult literacy programs are also proving invaluable. They were implemented in response to a need for free programs for Islanders with the lowest literacy rates.
If you have a passion for literacy and are willing to commit time and energy to this important cause, please send a cover letter and resume to: info@peiliteracy.ca. The deadline is August 16, 2019.
Job Description is below.
New board members will be officially elected during the Alliance's Annual General Meeting on September 30th,  2019 in Charlottetown.
Contact: Jinny Greaves Executive Director 902-368-1810
Job Description
Volunteer Positions:
• one Treasurer
• two Directors
Authority: The Board of Directors is the legal authority for PEI Volunteers for Literacy. As a member of the Board, a Director acts in a position of trust and is responsible for the effective governance of the organization, which includes fiscal responsibility and strategic direction.
Requirements include:
• Commitment to literacy, and the mission and work of the organization
• Understanding of not for profit governance
• Willingness to serve on committees and fundraise
• Attendance and involvement at board meetings
• Attendance at the Annual General Meeting
• Support of special events such as the PGI Golf Tournament for Literacy
Responsibilities:
• Remain informed on sector trends and the impact of literacy • Participate in board deliberations and decisions in governance areas about policy, finance, senior personnel, advocacy and education.
Role of Directors:
• Bring individual knowledge, skills and diversity of perspective, as well as networks of knowledge and influence, to inform the work of the Board and PEI Literacy Alliance.
• Approve, where appropriate, policy and other recommendations received from the Board, its standing committees, and senior staff.
• Review the bylaws and policy manual, and recommend bylaw changes to the membership.
• Review the board's governance model
• Maintain confidentially
• Act in the best interest of the organization
• Participate in the development of PEI Literacy Alliance's strategic plan and impact.
• Participate on board committees
• Approve and review PEI Literacy Alliance's budget and financial statements
• Approve the hiring and release of the executive director, including the contract.
• Evaluate the executive director
• Assist in developing and maintaining positive relations among the board, committees, staff members and community to enhance PEI Literacy Alliance's objectives.
Term: 2-year term with potential to renew for an additional term up to a maximum of 3 two-year terms.
Meetings:
• The Board meets quarterly.
• Committees meet as required.
• New Board Orientation will be held in October/November.
To apply: Submit a cover letter and resume to info@peiliteracy.ca by Aug 16th, 2019