Social Emotional Learning (SEL) – Resources for Parents
People with strong social-emotional skills are better able to handle everyday challenges.
Social Emotional Learning (SEL) is the process of developing the self-awareness, self-control, and interpersonal skills that are important for success at school, work, and life.
Social-emotional skills help us identify and regulate our emotions, change our negative thinking patterns, form better relationships, and make healthier decisions. By gaining social-emotional skills, we build confidence and self-awareness which is essential for all learning. For this reason, we have integrated SEL into our Ready Set Learn tutoring program.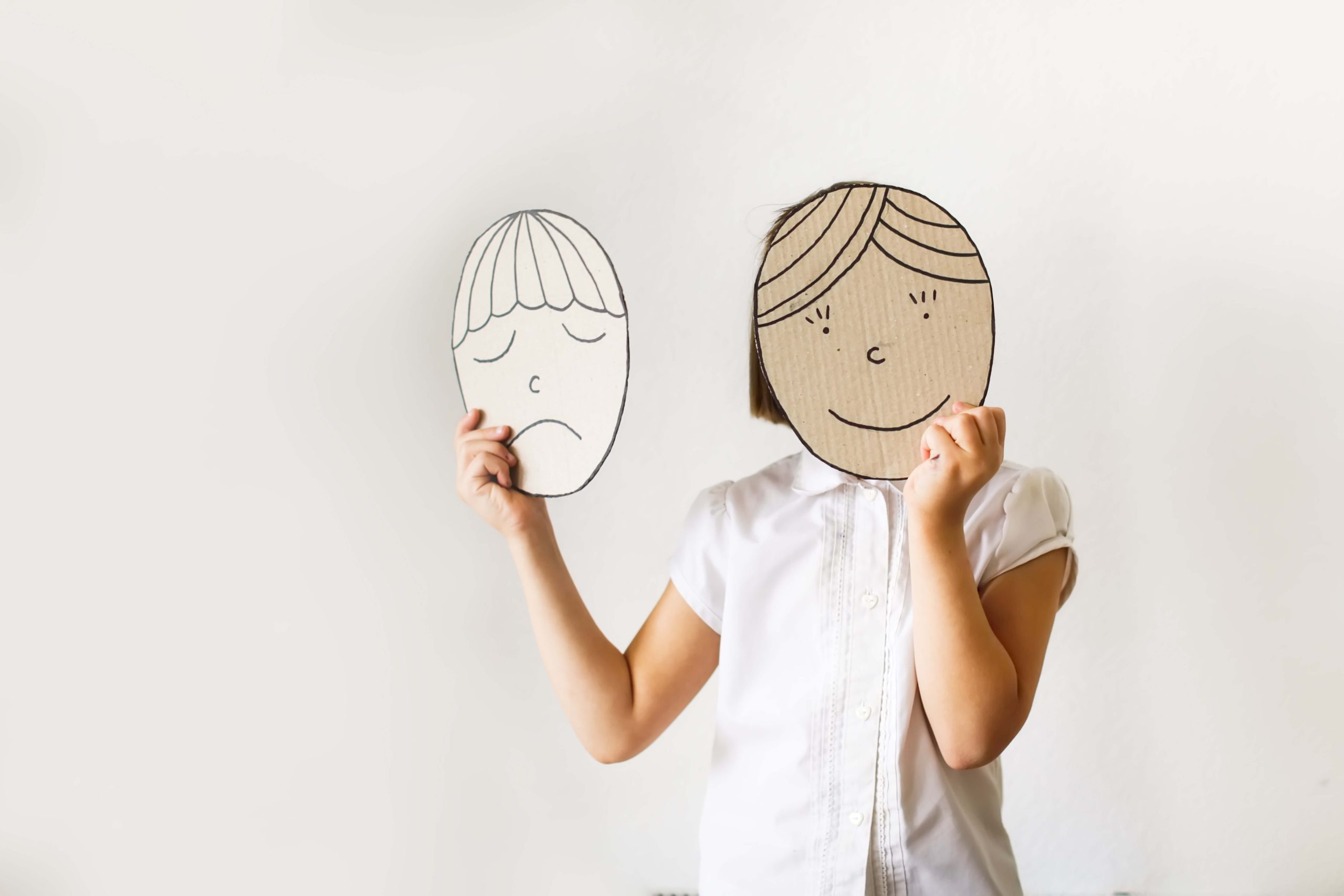 So how do we help our children gain social emotional skills?
We must first learn, develop, and practice our own social-emotional skills so that we can model them for our children. After all, children learn by watching the adults around them.
Social Emotional Learning is a large topic and may feel overwhelming. A great place to start to is to learn more.
We have six sections on this page that we think are great places to get started: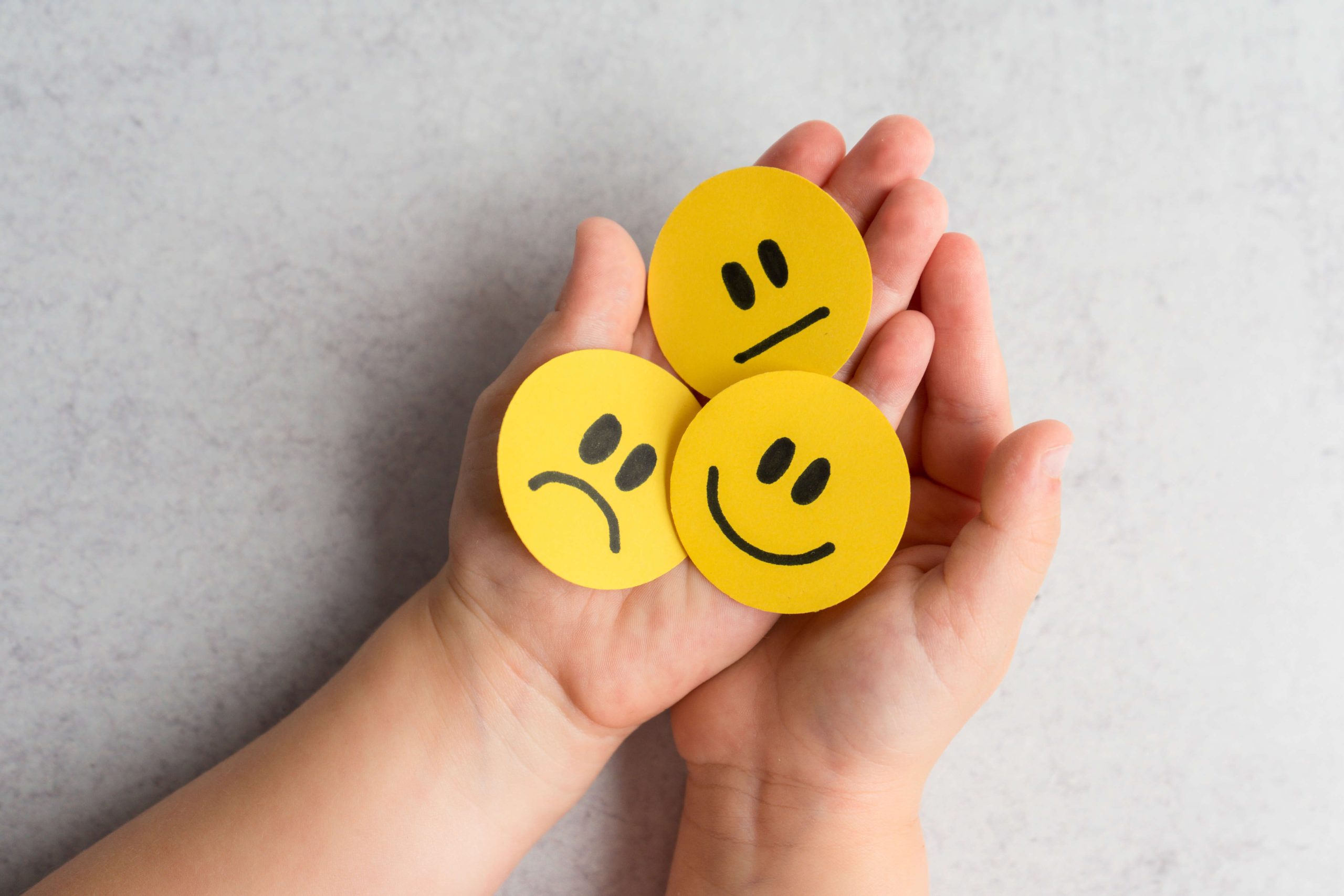 1. About Social Emotional Learning
Social-Emotional Learning with Jonathan Zalewski 
Jonathan is a resource teacher in PEI who works with children who struggle in school.  He was also a student who struggled in school.  Listen to his moving story.
How Social-Emotional Learning Benefits Everyone 
This TED Talk is quite moving and explains why asking your child "what happened" instead of "what's wrong with you" when a child is having a tantrum is a powerful switch.
2. Building positive relationships
In order to learn, we need to take learning risks. For a child this can be a scary thing to do.  For this reason, a great a way to support your child's learning is to create a safe space; one that is calm, positive, understanding, and fun.  In fact, these are the ingredients for creating a positive relationship with anyone. When children feel supported, they're more likely to engage in learning and have better academic outcomes.
Free programs that build positive parent's skills so that they can best support their children:
Strongest Families Institute

SFI is an award-winning charity grounded in twenty years of social science research. Their evidence-based, bilingual mental health services are available for children/youth, adults, and their families, when and where they need them.

Handle with Care

 

Handle with Care is a simple interactive program to help parents and caregivers, including those who work in early childhood settings, to promote the mental health of young children from birth to 6 years.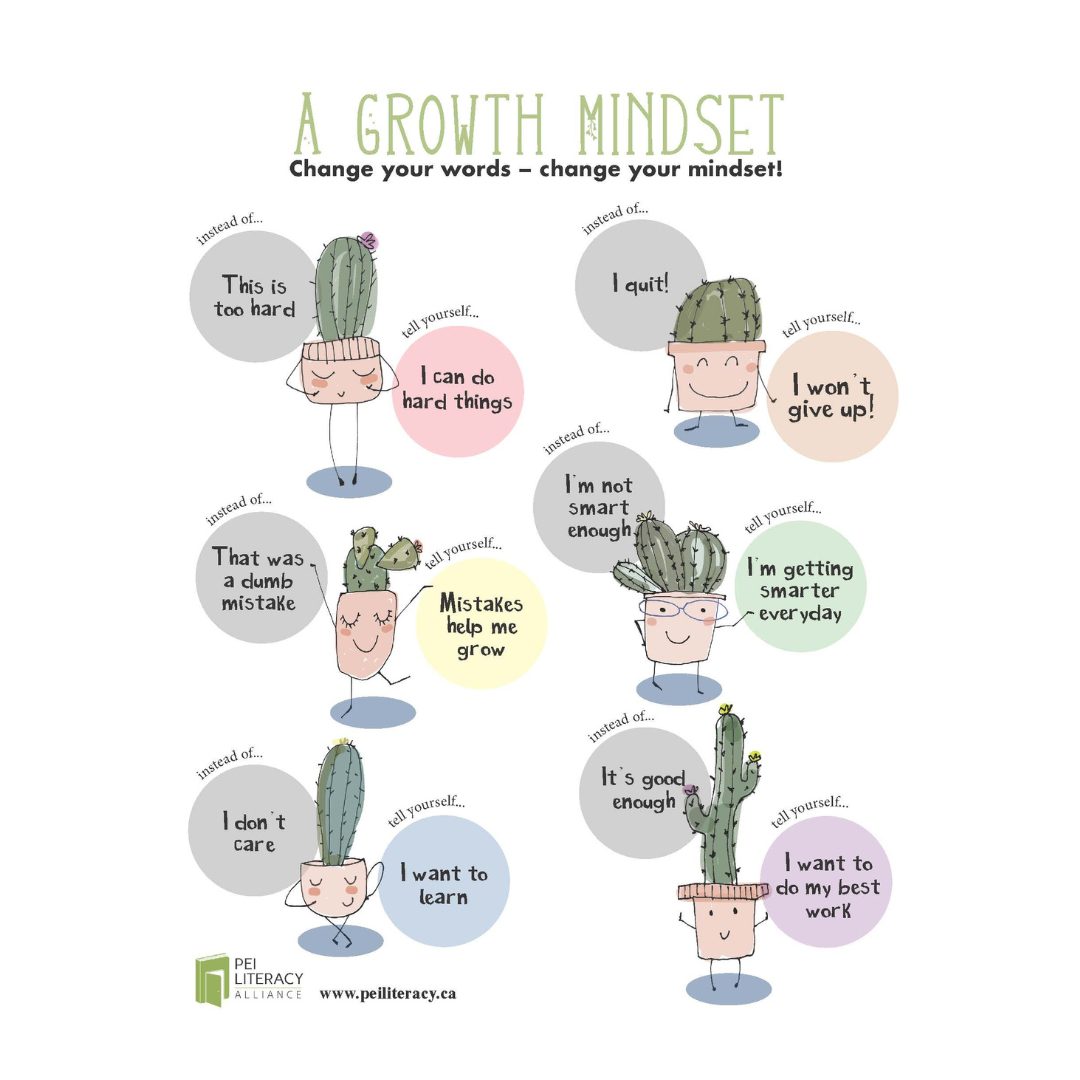 Our mindset plays a big role in how we approach learning new things.
A growth mindset is believing that your brain can grow, and you can learn new things. It is believing you are not born smart; you become smart. Developing a growth mindset can help children and adults bounce back from setbacks, learn from mistakes, and be more confident in their ability to learn.
Here is our growth mindset poster – print it and put it on your fridge!
Feelings Wheel
Naming and expressing emotions are an important part of social-emotional learning. Identifying what we are feeling when we have an emotional reaction can help us gain control of ourselves, think about what we need, and begin to problem solve. This self-awareness helps us form better relationships, make better decisions, and become better learners.
This Feelings Wheel can help you and your child explore, identify, and bring awareness to your emotions.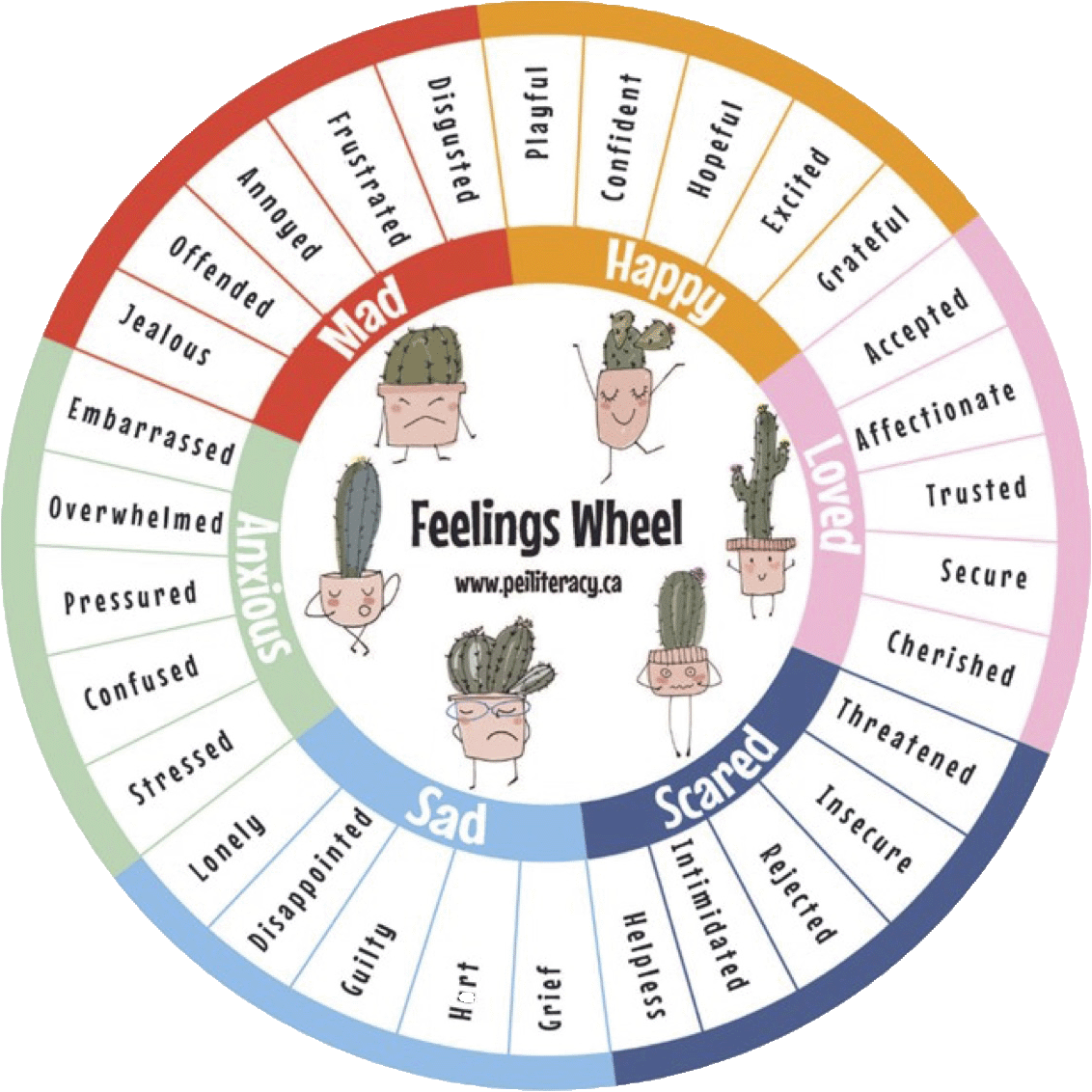 Name it to tame it with Daniel Siegel
Here is a great 5-minute video about "Name it to Tame it" by Daniel Siegel.  This video offers a simple explanation for how emotions and regulating them works in our brains.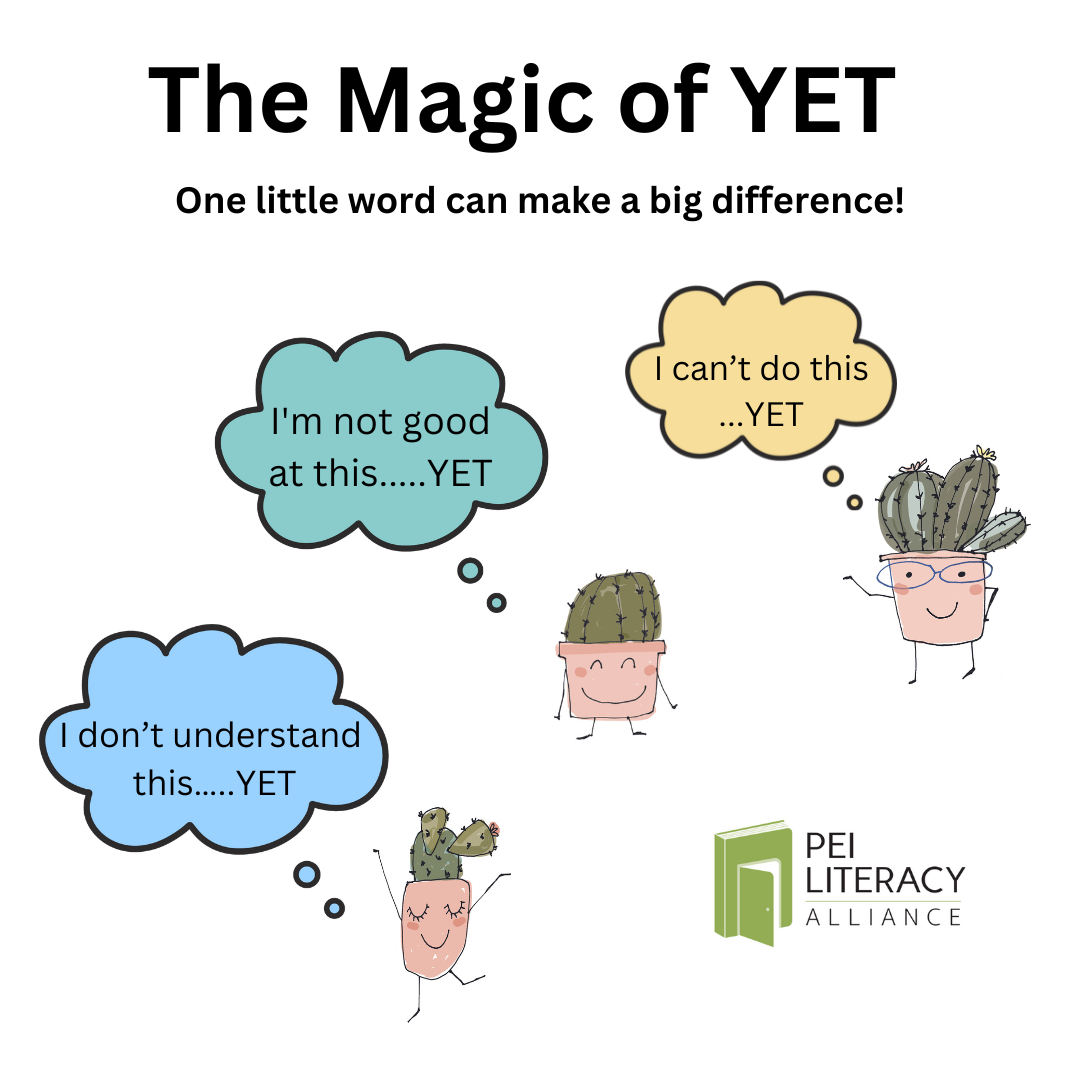 When we are failing at something, if we use the word yet and say to ourselves, "I can't do this….yet", we will feel more optimistic about our ability to learn. It helps us transform difficulties into possibilities. It also puts focus on our effort rather than the outcome, keeping us motivated to learn. Here is a poster of the Magic of Yet – put it on your fridge!
The Power of YET with Carol Dweck
6. Becoming More Optimistic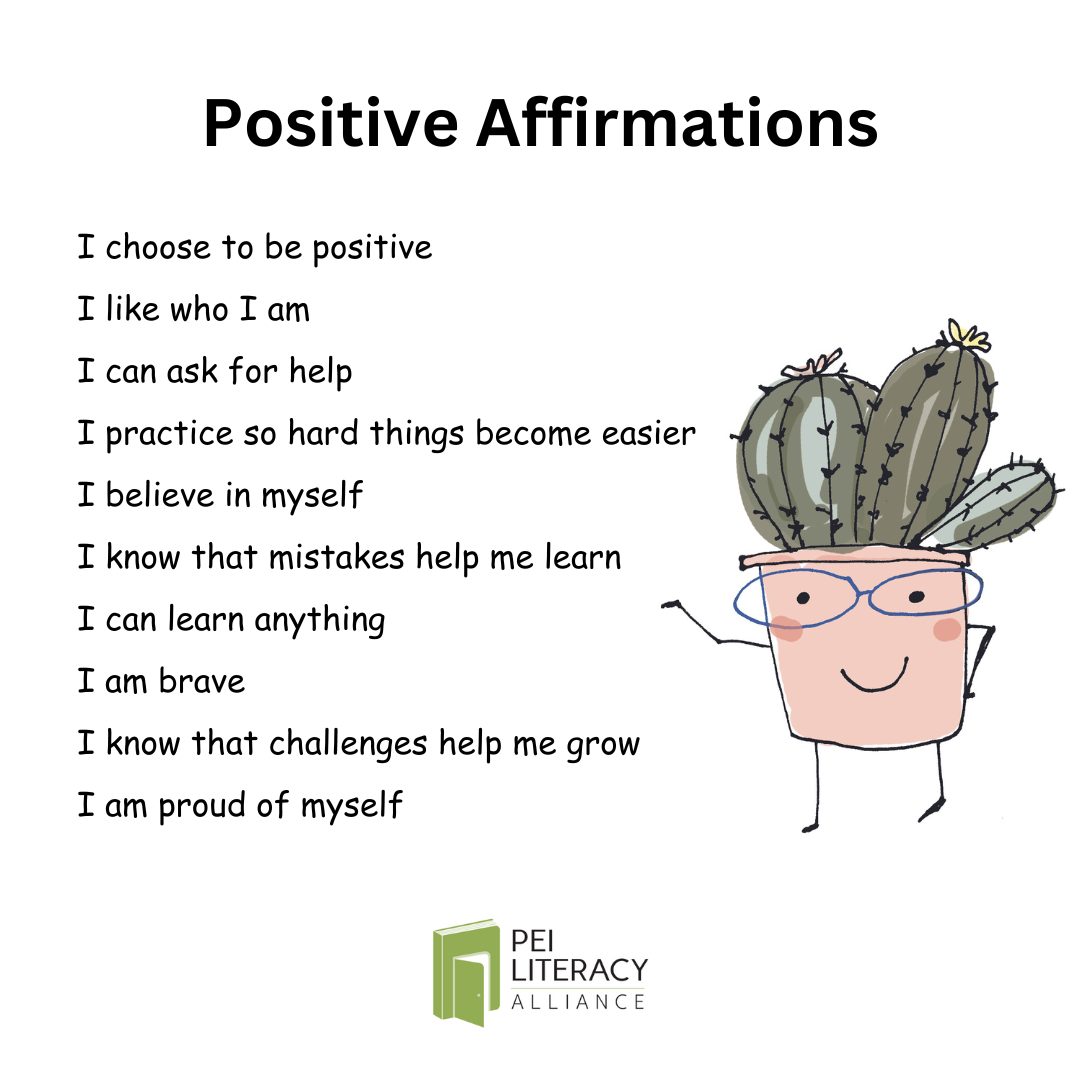 Research shows that we tend to remember and hold on to negative experiences far more often than positive ones. This can cause us to have negative thought patterns about ourselves and our abilities and get in the way of learning new things.  This is true for children as well as adults.
One way to disrupt negative thinking is by using positive affirmations. Positive affirmations can help us reframe negative thoughts about ourselves. They can help us feel motivated, improve our well-being, and see ourselves in a positive light.
Here are our Growth Mindset Affirmations
Thanks to our partners and funders who have supported the integration of Social and Emotional Learning into our free literacy programs and services.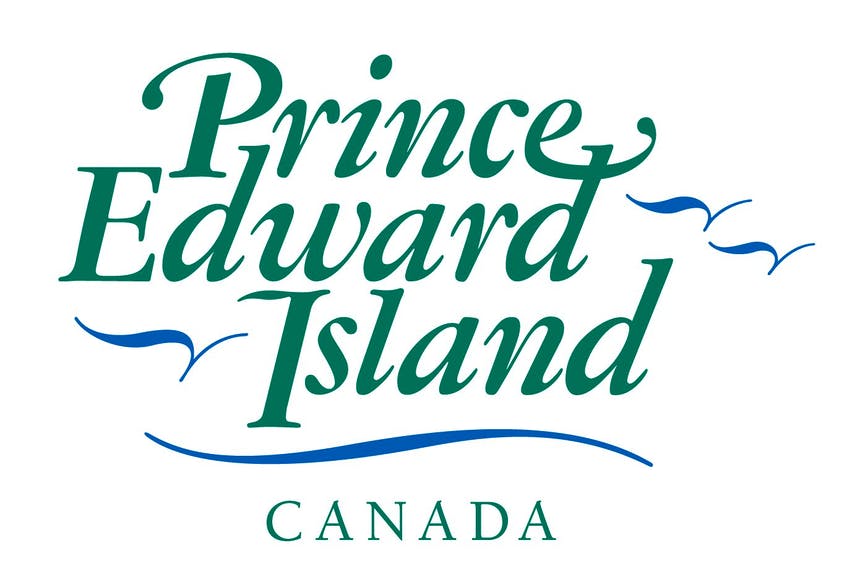 Sign up to receive a monthly email about Social Emotional Learning.