PEI Essential Employability Skills Project
Call for participants!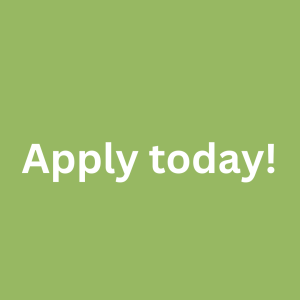 Looking for a new work opportunity on PEI? Interested in working in a health care setting? Our program may be for you! We are now accepting applications for our next class starting in April!
We offer our participants:
Free training:

6 weeks of group training in essential employability skills
A hybrid blend of in person and online class time
New workplace skills and certificates to add to your resume
Financial Assistance:

$450 per week living allowance
A new chromebook computer
You may qualify for travel and childcare subsidies
Paid Work Placement:

A six-week paid work placement that can lead to long term employment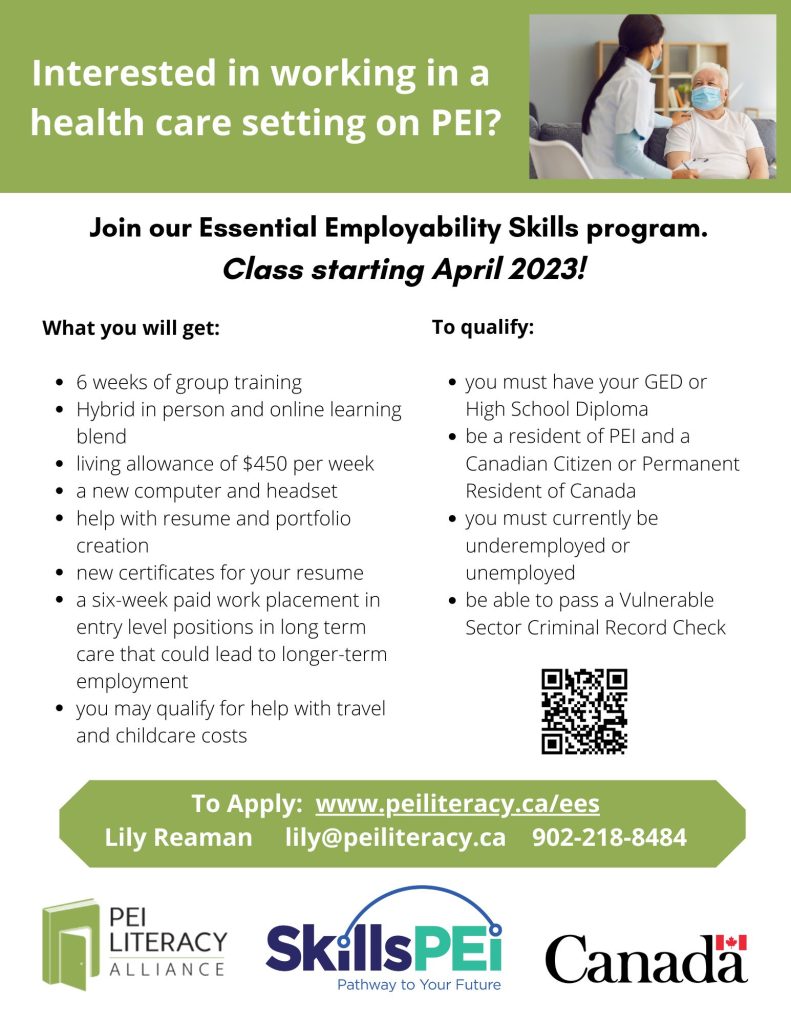 To qualify for our program you must:
have completed a GED or High School Diploma
be able to pass a clear criminal record and vulnerable sector check
be a Canadian Citizen or Permanent Resident of Canada
Applications now being accepted and interviews starting soon. Click green button above.
Or scan this code to go to our application form: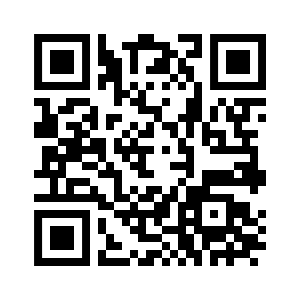 Contact Person: Lily Reaman, Program Coordinator lily@peiliteracy.ca
Certifications you will receive:
Gentle Persuasive Approach Dementia Care
Workplace Hazardous Materials Information (WHMIS)
Cardiopulmonary resuscitation (CPR)
Skills you will gain:
Essential Skills for the Workplace:
Working with others
Writing
Reading
Numeracy
Thinking
Oral communication
Computer use
Document use
Continuous Learning
Employability Skills:
Attitude
Confidence
Accountability
Motivation
Time Management
Teamwork
Stress Management
Personal presentation
Adaptability
Other topics you will learn about:
Grief Management
Resumes and Interviews
Funding Options for Residential Care Worker (RCW) and Licensed Practical Nurse (LPN) programs
Budgeting and Debt Management
"The more that you read, the more things you will know. The more you learn, the more places you'll go."
Dr. Seuss