Apply Now
GEORGETOWN, PRINCE EDWARD ISLAND, 2019 —Opportunity is knocking in Georgetown, PEI!  Atlantic Aqua Farms will be the first employer on Prince Edward Island to take part in an innovative new pilot project called 'Essential Skills for Atlantic Fisheries' (ESAF).  Together, Atlantic Aqua Farms and PEI Literacy Alliance, will provide a group of 12 participants with the opportunity to receive six weeks of free training including: Workplace Essential Skills, Employability Skills, and Computer Skills Training.
Training will take place at onsite at Atlantic Aqua Farms in Georgetown, PEI, running from August 12-Sept 20, 2019.  Following the classroom training will be 1 week of paid on-the-job-training (OJT) and next 4 weeks of paid work placement, with the potential for long term employment following successful work placement.
After completing the project, participants will be invited to attend a closing ceremony where they will be presented with their course certificate of completion, and the Chromebook laptop computers provided during the training.
The Essential Skills for Atlantic Fisheries (ESAF) project, funded by the Government of Canada's Adult Learning, Literacy and Essential Skills Program, is being led by the Literacy Coalition of New Brunswick in partnership with the PEI Literacy Alliance, Literacy Nova Scotia, and Newfoundland and Labrador Laubach Literacy Council.
If you would like to apply to be a participant or a potential employer, or would like to find out more about the project please contact Lily at lily@peiliteracy.ca or call 902-218-8484 or visit www.peiliteracy.ca/esafpei.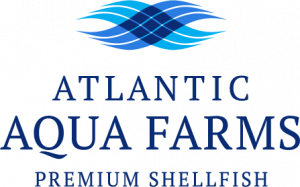 The Goals of ESAF are to:
Increase workplace essential skills of people entering and employed the fisheries sector.

Address local labour market and workforce challenges.

Help Islanders who are unemployed/underemployed find and maintain employment.

Create a training model that is innovative, sustainable, customizable and transferable to other communities across Prince Edward Island and Canada.
What We Have To Offer Employers:
Free training for your new and returning employees.

Free training for your supervisors and managers.

Increased productivity and reduced errors.

Wages subsidies for work placement terms.

To apply to be an employer please email lily@peiliteracy.ca or call 902-218-8484.
What We Have To Offer Participants:
Upgrade your skills and capabilities for the workplace.
Add a new certificate to your resume.
An opportunity for a paid work placement.
A new Chromebook Computer to keep upon completion of your training.
To apply to be a participant please email lily@peiliteracy.ca or call 902-218-8484.
The ESAF classroom training will cover the following topics:
Essential Skills for the Workplace
Working with others
Writing
Reading
Numeracy
Thinking
Oral communication
Computer use
Document use
Continuous Learning
Employability Skills
Attitude
Confidence
Accountability
Motivation
Time Management
Teamwork
Stress Management
Personal presentation
Adaptability
Mentoring in the Workplace and Leadership – these are training courses that will be provided for a team of your employees who you identify as your leaders/managers/mentors.
Chromebook Computer Training – we provide to all 5 week course participants.
Program Details:
The training curriculum for ESAF participants and mentors has been developed by the College of North Atlantic, Newfoundland.
Course facilitation for Prince Edward Island will be delivered by Workplace Learning PEI.
ESAF PEI Project Coordinator is Lily Reaman of PEI Literacy Alliance.
ESAF is funded by Canada's National Essential Skills Initiatives.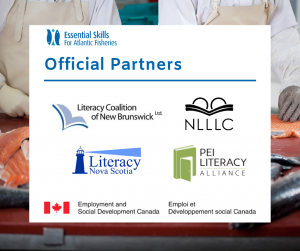 Contact:
ESAF Project Coordinator PEI
Cell: 902-218-8484