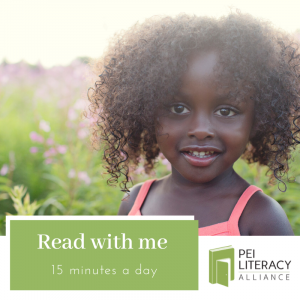 Press Release January 27th 2020 – launch date
Parent are a child's first and most important teacher.
During a child's first few years their brains are like sponges. This is when they develop language and literacy skills for life.
This is why we encourage parents to read to their infants, toddlers and pre-schoolers everyday.
Our poster below is available for download in English – click on poster below. The French version can be downloaded here Lis avec moi.
Our goal is to get our Read with Me poster up across PEI in community organizations, family resource centres, public libraries, daycares, and waiting rooms.
Contact us if you would like a poster mailed to you.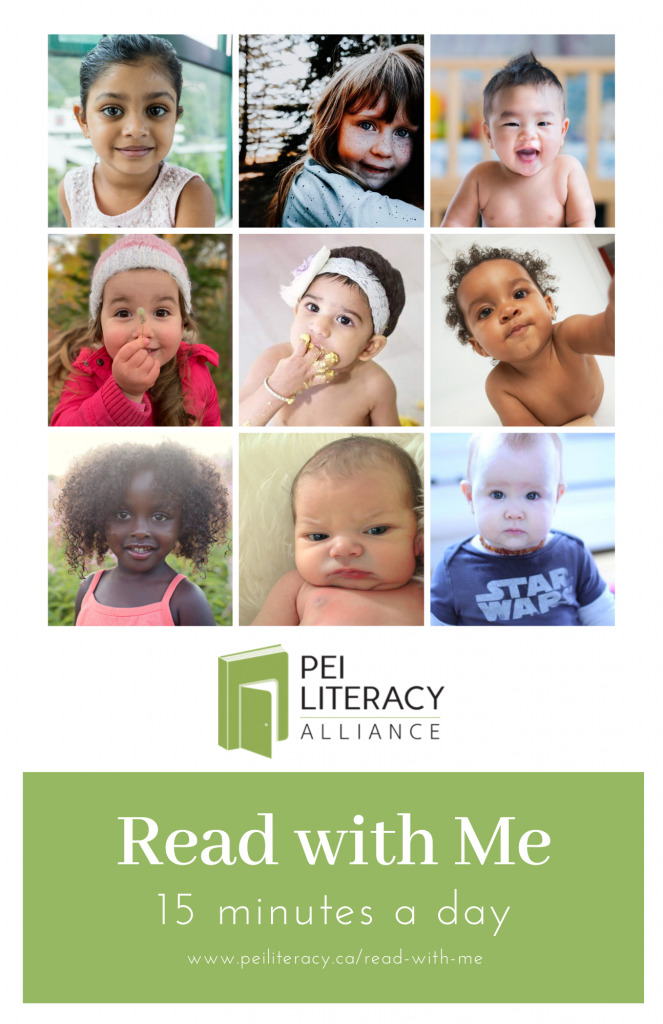 "Books are a uniquely portable magic."
Stephen King